How to download and install macOS Catalina To your Mac?One of the most amazing release of macOS is macOS Catalina (version 10.15).It is the sixteenth major release, Apple's desktop operating system for Macintosh computers. It is the successor to macOS Mojave.It was announced at WWDC 2019 on June 3, 2019.The very first version of macOS is Catalina to exclusively support 64-bit applications.In October 2019 it will be released and the most amazing thing is it will be a free update.In This article we will show you how to How to download and install macOS Catalina To your Mac for free.
Also Read:-How To Fix a Cracked iPhone Screen at Home?
All information about macOS Catalina as well as a full run-down of the key features.
How much will macOS Catalina cost?
What is the version of macOS Catalina?
Officially, it's macOS 10.15 Catalina.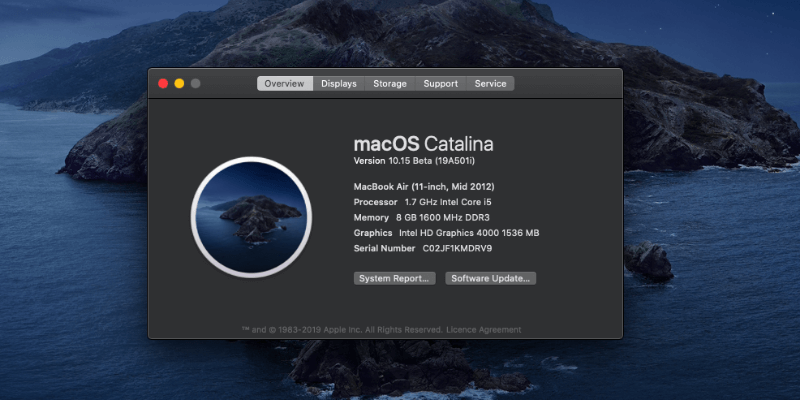 Which Macs are compatible with macOS Catalina?
MacBook (2015 or newer)
MacBook Air (2012 or newer)
MacBook Pro (2012 or newer)
Mac mini (2012 or newer)
iMac (2012 or newer)
iMac Pro (2017 or newer)
Mac Pro (2013 or newer)
If none of the above mentioned Mac is on your list,then in this case you can continue to run macOS Sierra.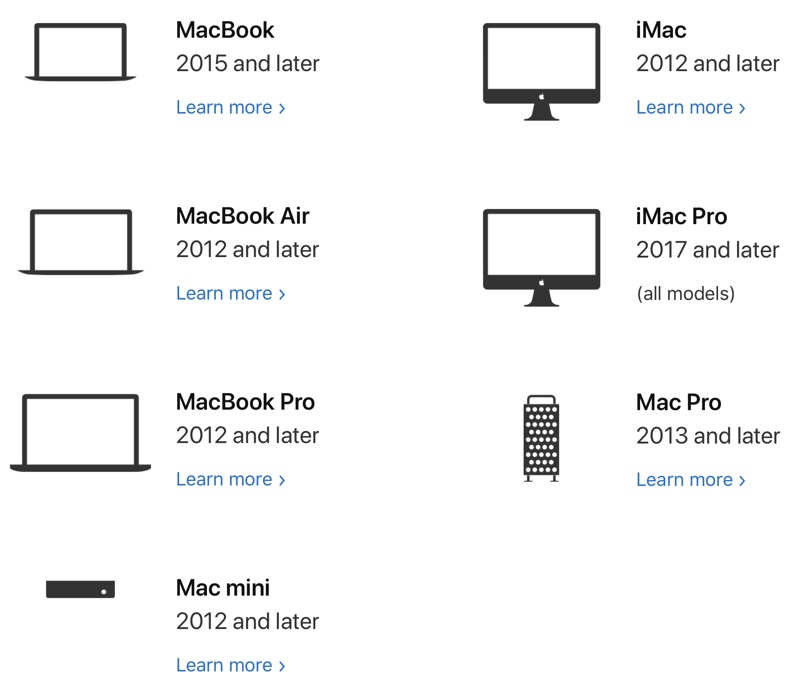 What are macOS Catalina's major new features?
We have seen so many features in past macOS upgrades.However the most major amazing feature we have seen is in Catalina.In Catalina there are:
1.Some new apps
2.Other apps with some new features
3.UI revisions
Most of the work has done on following two features;
1.Performance
2.Usability
More improvement has been seen in performance and also increased the usability.
List of new apps and features
All the features of Catalina are of great importance and some features will get the most attention and some will get less attention but there is no feature that will get the least.Following is the list of some major latest apps and features:
Project Catalyst: iPad apps that have been brought over to the Mac
Music, Podcasts, and Apple TV apps that replace the iTunes app
Improvements to the Photos app
Enhancements to the Notes app
Three new features in Apple Mail: mute a thread, block a sender, and unsubscribe
Safari updates
A redesigned Reminders app
A new Find My app that combines the features of Find My iPhone and Find My Friends
Screen Time for Mac
Sidecar, for using an iPad as an external display
Voice Control
What other macOS Catalina features should I know about?
All of the above listed features will get the most consideration.However there are some other features and I hope you will also find them useful.Following is the list of some other features.You can also install macOS Catalina beta without developer account.
Better tools for managing your Apple account
QuickTime Player has improved Picture-in-Picture, Movie Inspector, and more
iCloud Drive folder sharing
The ability to restore macOS from a snapshot
Enhanced support for international languages.
 Instructions:
If you are the one who is eagerly waiting for macOS 10.15 to start testing with macOS, now it is the time to start downloading.Following given instructions given below will help you to get a start 

with the macOS 10.15 beta.
 Before downloading and installing macOS Catalina public beta,first be assure about your device compatibility.First be assure that the macOS or macbook are are downloading has ability to run the software.
One of the great news is that if  you have installed
macOS 10.14 Mojave
 on your Mac or MacBook, then it is very easy for you and you'll be able to run macOS 10.15 Catalina.
List of macOS catalina compatibile device
Following is the list of devices that have compatibility power with macOS Cataina:
12-inch MacBook (2015 and later)
MacBook Air (2012 and later)
MacBook Pro (2012 and later)
Mac mini (2012 and later)
iMac (2012 and later)
iMac Pro (2017)
Mac Pro (2013 and later)
I will highly recommend you to back up all the files on your macOS whenever  you make the move to a fresh-off-the-shelf new operating system.I am recommending you this backup for some reason.One of the reason is that if anything ever goes wrong you will be able to restore your machine quickly to its previous working order.
Instruction To Download and Install MacOS Catalina:-
When you download and install macOS Catalina public beta then first assure yourself that your mac is backed up. For information on how to do this,head over to our ultimate guide to backing up your Mac.
2. Apple Beta Software Program
Following simple steps will help you to sign up to the apple beta software program.
In very first step you need to sign up to the Apple beta software program.Only because of this you will be able to download and install macOS Catalina public beta.This step is necessary requirement.
Visit developer.apple.com on your Mac.
Now enter your Apple ID.
Click sign in.
3.Device enrollment
There will be a page for enrolling your devices.
Scroll down and you will see enroll your Mac.
Now click on the download macOS public beta access utility.
When it is downloaded you need to double click.
Follow these steps to install the macOS catalina public beta.
4. Download the macOS Catalina beta
The only way to prompt the download f macOS Catalina Beta is by  macOS Public Beta Access Utility.
Click download when you are ready.
It will take some time to download because the size of update is about 6.45GB and it also depends upon your internet speed.
Open the system preference if your mac is running macOS Mojave.
Now click software update,now here you will be able to see macOS Catalina beta waiting for you.
Now click download to get macOS Catalina beta.
Instruction
You will see macOS Catalina beta as an upgrade if you are running the beta version of macOS Mojave.
Note:
Whenever you see a message popping up update not found then you simply need to click OK.This will close the message and you will see macOS Catalina beta.
5. Install the macOS Catalina public beta and keep it updated
You will be able to check an update to macOS automatically by the system preferences.This will happen only in the case when the downloading of installer is ended.
To download and install the developer beta software just click update.
Installation process will begin as a normal process when the download of software has been ended successfully.
Instruction
You need to restart your Mac and if the latest developer beta is not appearing on the update list.
Now open the Mac app store.
Time for downloading
Everything take some time.The developer beta update might take long time or it may be downloaded in few seconds.But the time for downloading depends upon the size.In the update tab of the Mac app store you can check the status.
How to install the macOS Catalina developer beta
You will be allowed to install the software automatically when the download of  macOS Catalina is ended.You need to follow the simple steps which are as follows:
Click on 

Continue

.
Agree to Apple's 

Terms and Conditions

.
Click on 

Install

.
Follow the instructions to install macOS Catalina.
Your macOS Catalina will be installed when Mac will reboot to install it.This process might take long time so you need to wait with patience.Your patience will begin when you see a black screen with the Apple Logo and a progress bar.
How to install the macOS Catalina beta on a partition
You can prevent your Mac's data from being corrupted,because there is a danger of your Mac's data to get corrupted by a beta operating system. You need to do partition on your Mac's hard driver to run macOS Catalina in tandem with your current operating system.
Create a partition on your Mac if you haven't already done so.
Select 

Continue

 when the download is finished and ready to install.
Agree to the 

terms

.
Click 

Agree

 to confirm that you have read the terms.
Select 

Show All Disks

 to switch from your main partition.
Select the 

partition

 you wish to install the software on.
Click 

Install.

You can transfer information from your current operating system with the help of this installation.You can also choose to perform a clean installation and this will start your Mac from scratch.
How to get started with the macOS Catalina developer beta
 You will be set up with MacOS Catalina when your Mac reboots.All you have to do is follow the following simple steps to get started
Click on 

Continue

.
Sign in with your Apple ID and password. iCloud will sync your desktop and other files.
Click on 

Get Started

.
You will be able to start digging just to find some more new features when you will be directed to your Home screen.