How To Get Free Elite Royale Pass in PUBG Mobile
The Royal elite pass is all about just having the coolest stuff in the game and being to able to show off to your friends .In this article we will show you how to get How To Get Free Elite Royale Pass in PUBG Mobile season 9 and if you want free then you must read how to but elite Royale pass in PUBG mobile.We will also tell you what is elite Royale pass in pubg mobile.If you are facing lag in PUBG mobile then also read How To Fix lag in PUBG Mobile on Android and iOS
Overview of this Article
what is elite Royale pass in pubg mobile.
how to but elite Royale pass in PUBG mobile
How To Get Free Elite Royale Pass in PUBG Mobile
What is Royale Elite pass in PUBG mobile
One other feature added to PUBG mobile by 0.60 patch is The Royale Pass System.You must be aware of a similar system called the battle pass if you ever played Fortnite. One of the PUBG mobile's own battle version is Royale pass and it has great resemblance with Fortnite version in many different ways.It is one of the latest version and many people ask about how to use it and how it works.I have prepared this article in which I will try my best to answer all your questions related to its new version.Following is the given information about Royal Pass System of PUBG mobile.With this update change name on your PUBG mobile.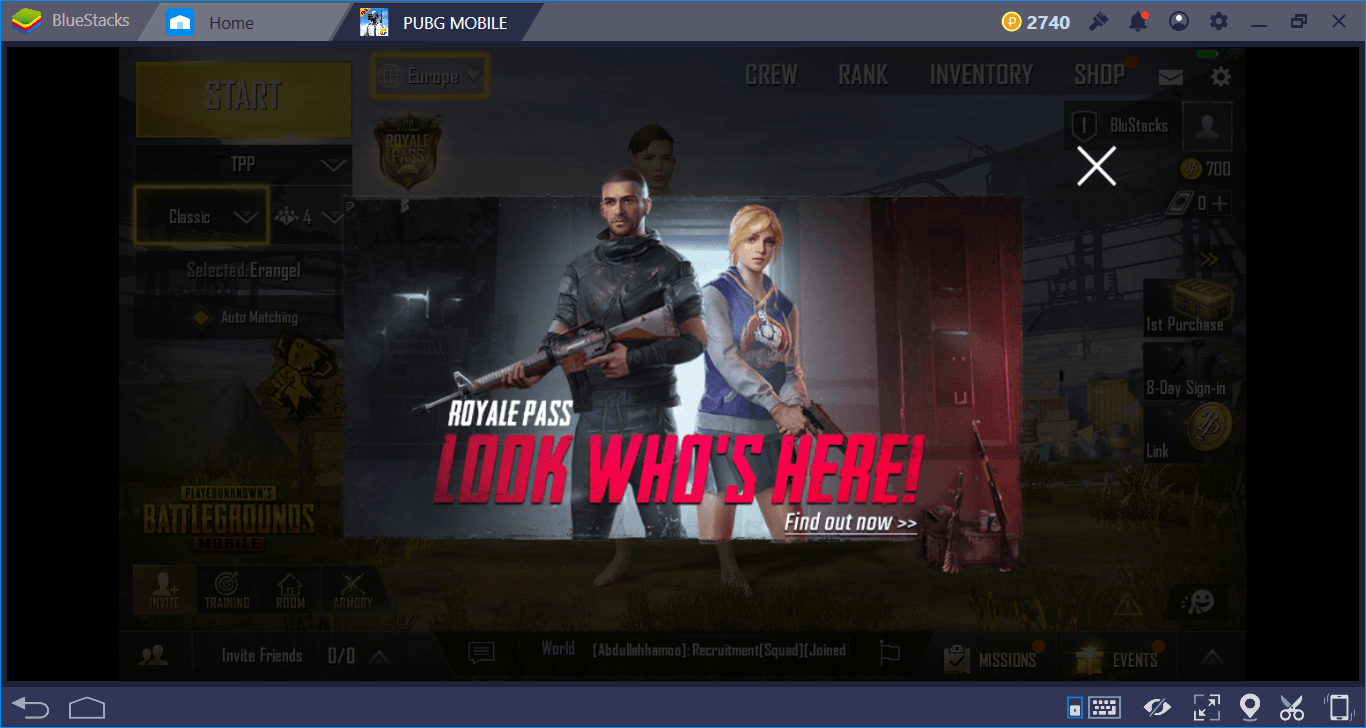 What is meant by Royale pass system
Royal Pass system is actually one of the main feature added by 0.60 patch.It is a seasonal event.This latest version allows its players in all its seasons to complete different missions and award is given after the completion of each mission.At the end of each season players will be awarded different prizes according to their ratings.You don't need to pay for being a part of Royal Pass system,it is totally a free seasonal event.However by purchasing an elite pass you will be able to get many advantages.
What are the types of Royale Pass membership
In this article I am going to explain about two types of Royal Pass membership which are:
 Elite
 Free
In both of the above mentioned groups,players will get challenge missions on daily basis to complete it. Players will be able to watch some Royal Points of they compete these missions.However missions on daily basis are very simple and you only have to complete some matches.
What are challenge missions
As Compared to daily mission challenge missions are bit more complicated.Challenge missions are completed only but those players who have an elite pass.And by its complexity you can guess that by completing its missions you will be awarded more Royal points.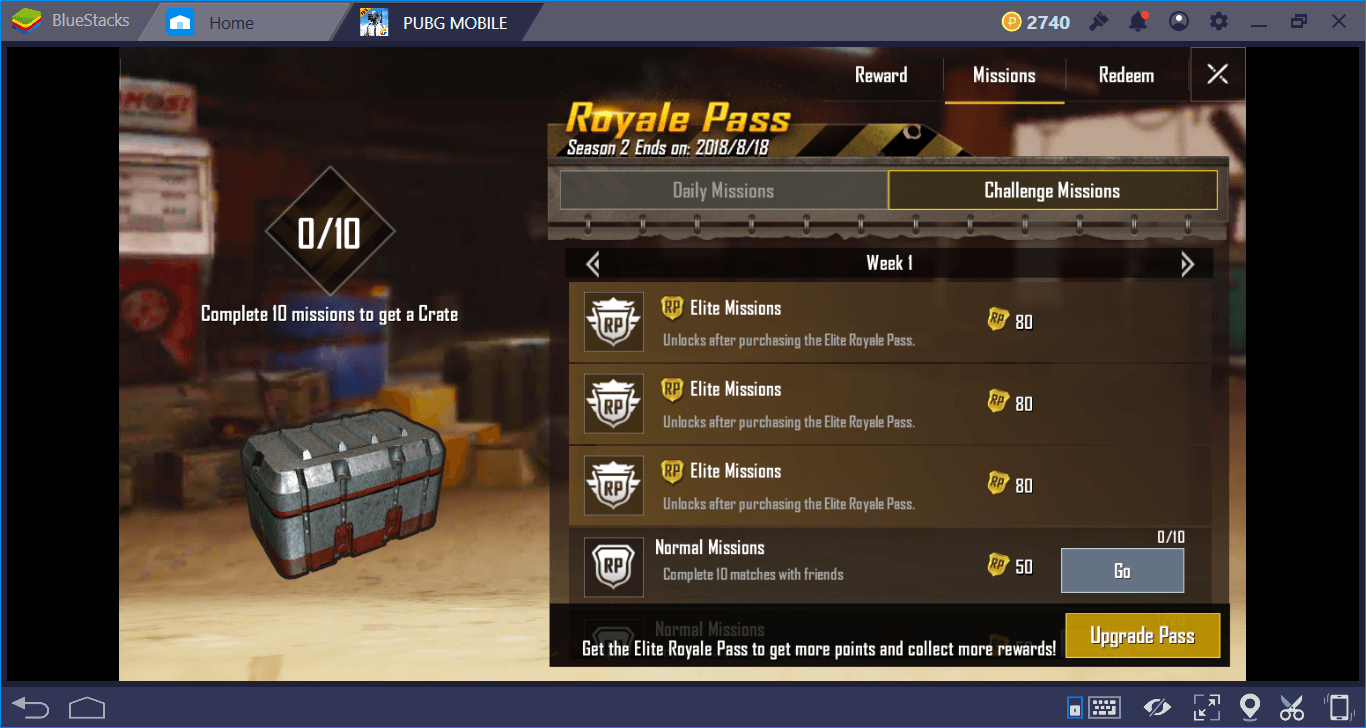 What should you do to earn Royale points
In royal pass seasonal event your aim should be earning more and more Royale points.You will be able to gain ranks only by the completion of as many missions as possible for you.When you complete one mission you will be awarded one Royal point and with each Royal Point you will gain one rank,and one more reward will be offered to you.Mostly free coins are rewarded to free players.However special event currency will be earned only by Elite players.Much more things will be offered to Elite players such as:
1.Rare weapons
2.Event currency
3.Costumes
What to do for winning top notch prizes
Free players are also awarded from Royal pass event but you need to buy an Elite pass if you want to win more and more top prizes.In Royal pass when you reach the the rank 70 then you can easily redeem your Royal points.
How To Buy Free Royale Pass in PUBG Mobile
Now at this time when I am writing this article the work of UC is $ 9.99.You can't but 1800 UC at one time.First you have to but 1500 US and then you can buy 600 which will make a total of 1800 UC .The worth of 1800 UC is 34.98$ equivalent to 49.99 US dollars.Now whenever you buy a UC package of 600 then you will get,
You will get one Permanent weapon.
And also you will get one Rare sweatshirt.
You can see the unique royal pass in PUBG mobile.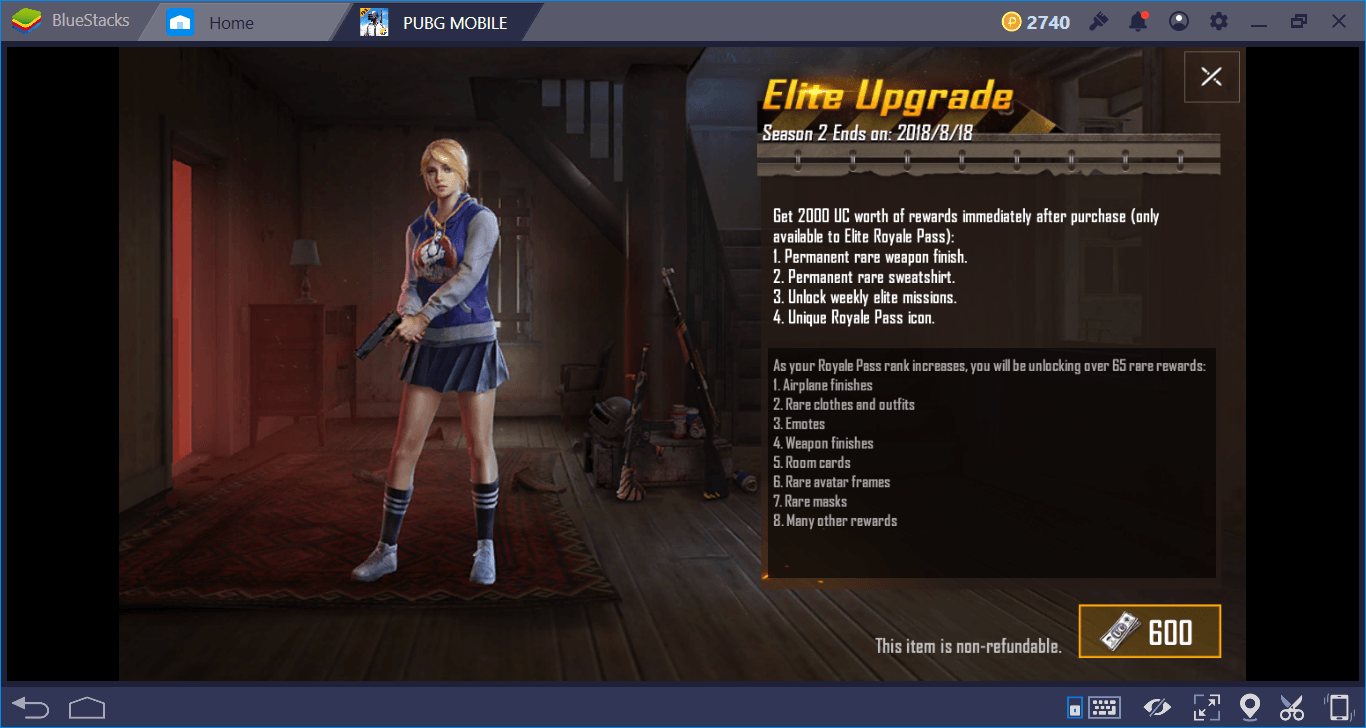 If you are an Elite Royale pass member then you will get missions and lots of rewards.Now the plus package which worth the followings.
Royale Points (you will get 20 ranks)
Permanent airplane finish
Permanent weapon finish
Permanent rare sweatshirt.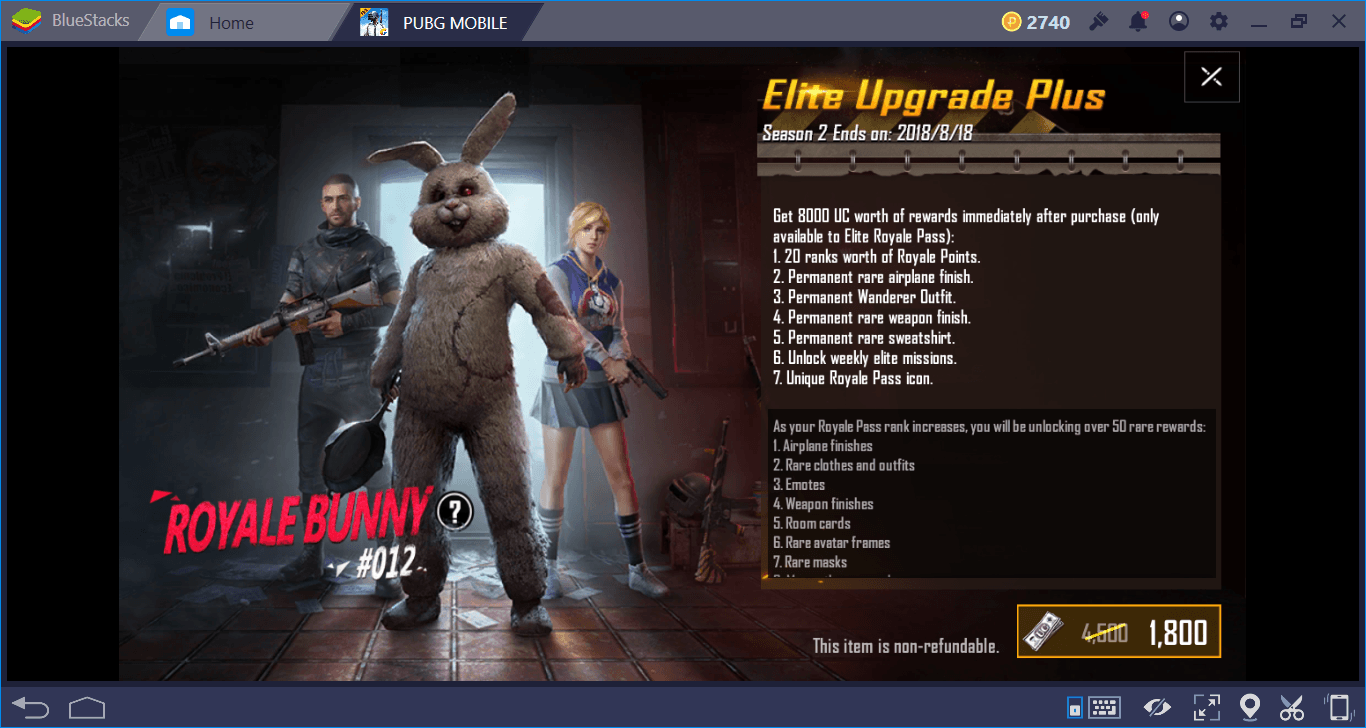 Now the disadvantage of PUBG is if you are playing PUBG as a free member then even if you get free items like clothes or anything you can not use them even if the season end.But on the other hand if you are an Elite member then you can use these items,reward even at the end of the season which is a disadvantage for free players.So if you can't wait to get rank then simply you can buy them.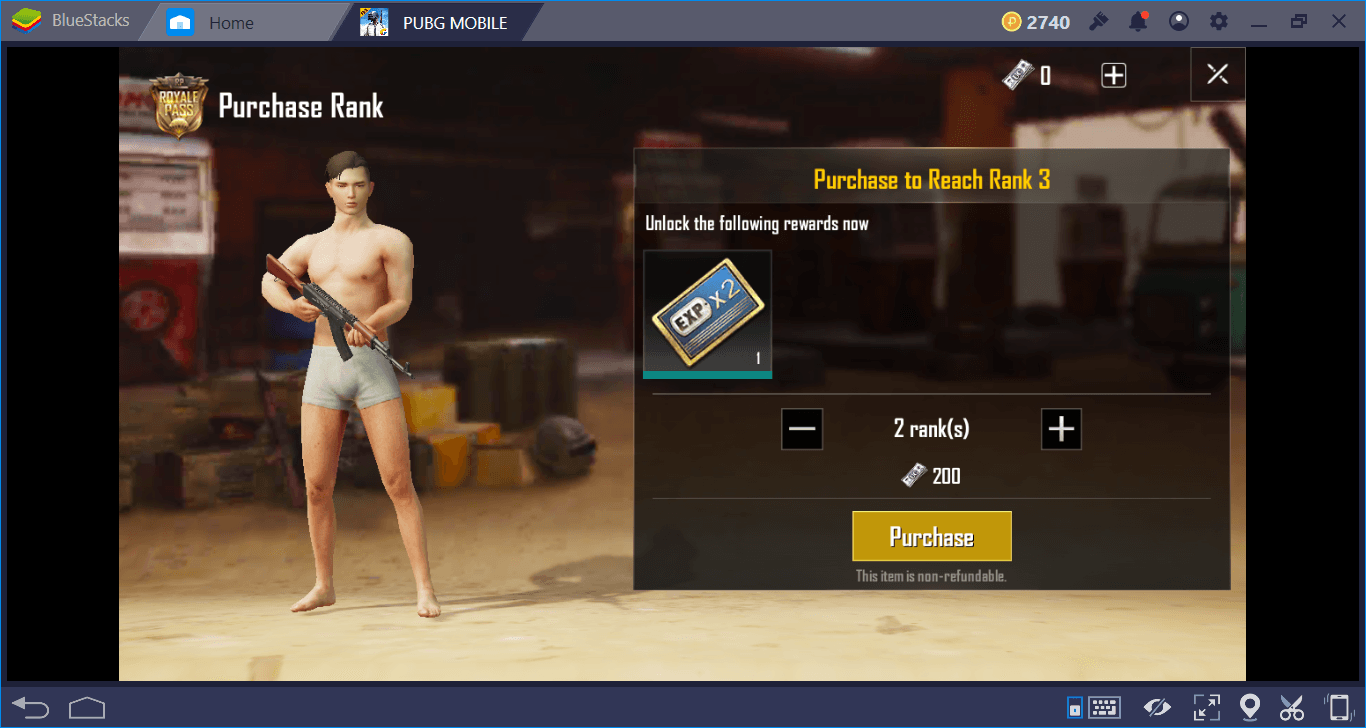 How To Get Free Elite Royale Pass in Season 9
Now in this section of the article we will show you how to get free elite Royale pass in season 9 .So if you to be pro in PUBG mobile then you have to follow below listed steps carefully.You can also buy elite royal card but it cost around $20 and it's not possible for everyone to but that pass.There are some apps which will help to get a free royal pass.Now there is an app which will allow you to get a free royal pass it's 100% free .
Google OpinionRewards app for PUBG mobile
Now you can just simply download this app on your Android or iPhone i will provide you a download link for both devices How does it works?
How it works: You answer quick surveys and get paid up to $1 for each completed survey via your PayPal account. Surveys typically take less than 20 seconds.The money ehich you earned can be used to purchase apps on play store.You can also use that money to buy royal pass from links given below.
How To download Google OpinionRewards app for PUBG mobile
Go to the App store on your device.
In the search box type Opinion app.
Click on Install
And earn
That's all for today I hope you like the article if you have any problem related to Royale then feel free to ask down below in the comment section.Also like us on Facebook.