How to update kodi on firestick 2019
In this article I will show you how to update Kodi on Firestick ,Firestick TV ,Fire TV cube or any Fire TV television yes this process will work on any fire TV device (18.3, 18.4, 18.5, 19, etc.). even the older first generation models .This tutorial will show you how to update to the most recent stable release of Kodi and as I am writing this article it is version 18 .This tutorial will always remain relevent as this process will ensure that you are always updating to the most recent stable distribution .You can unlock your firestick by this tutorial How To Jailbreak a Firestick
Before we start remember you can use this technique on how to update kodi on firestick jailbroken .Now prior updating Kodi on your fire stick or fire stick TV you should ensure that your favourite addons or build is compatible to the new version you are updating to .Somethings might not work properly especially after the release of new kodi version.If you want to install kodi on firestick then must read How To install Kodi on Firestick for free. 
Important:-Now the first thing I want to do is determine if an update is available that's easy to do all you have to do is .This method will also cover how to update kodi on firestick without losing addons,
Step-1:-from the home screen of firestick hover over Settings.
Step-2:-Move down and click on Applications. 
Step-3:- Click manage Installed Applications .
Step-4:-Now Go down and to Kodi and you will see on the right hand side you will see it says we are on 17.6 .Now as I mentioned earlier Kodi 18 is now available and that is considered the stable release so we are eligible for an update.
Step-5:-So now you have to go back to the previous screen click back again and prior to updating we want to go into My fire TV ,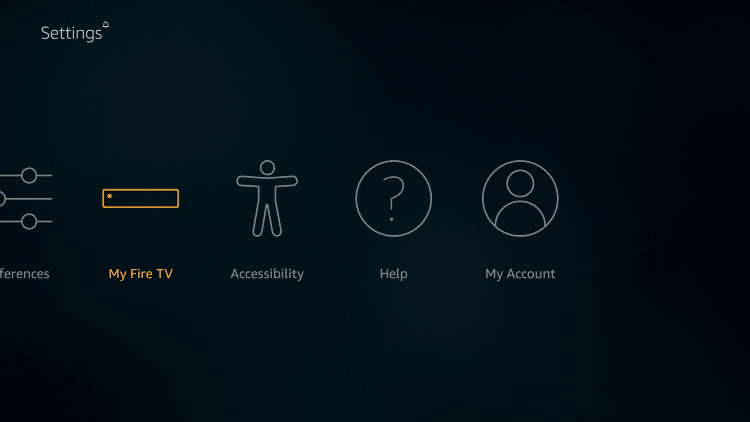 Step-6:-Now there you will see Developer options click on it
Step-7:-make sure that apps from unknown is currently turned ON.If you already have Kodi on your device more and likely this is ON if it is not highlight it click the OK button on your remote to turn it ON.
Step-8:-After you Turn it ON now go back to the home screen of your firestick or fireTV and if you don't have the application called Downloader already installed on your device you have to move over to the Search icon type in the term downloader highlight downloader in the list and click that option and you should see it appear under your apps and games category.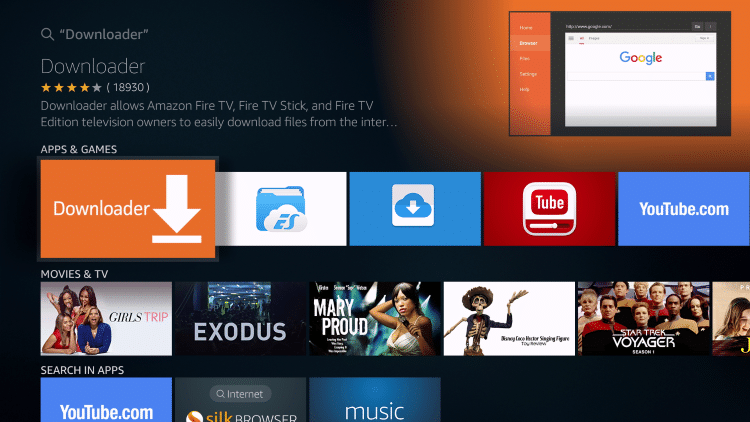 Step-9:-Go ahead and click download icon to begin the installation.
Step-10:-Now when installing downloader if you receive any type of billing error that means your Amazon account is not completely setup .For this you have to follow the instructions on the screen and update your billing information within your account also when your are installing downloader you will see a message asking weather or not you will allow the Application .To access the files on your device you must click Allow or this setup process will not work .
Step-11:-Now click on OK button.
Step-12:-Now you will see a Search Box there you have to type troypoint.com/kodistable and then click on GO.
Remember this link will work for all the latest updates so when ever tou want to update kodi on firestick you have to type that link .
Step-13:-When you will tap on OK button Kodi will start downloading on your firestick.
Step-14:-After the download process completes now you have to click on Install.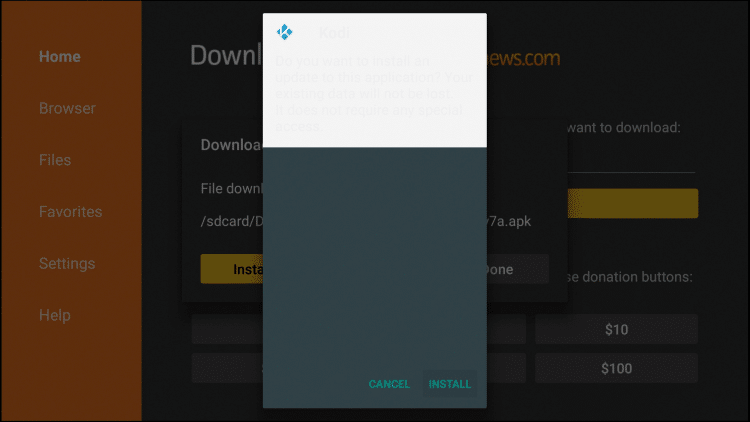 Step-11:-Now Kodi will start updating on your firestick device.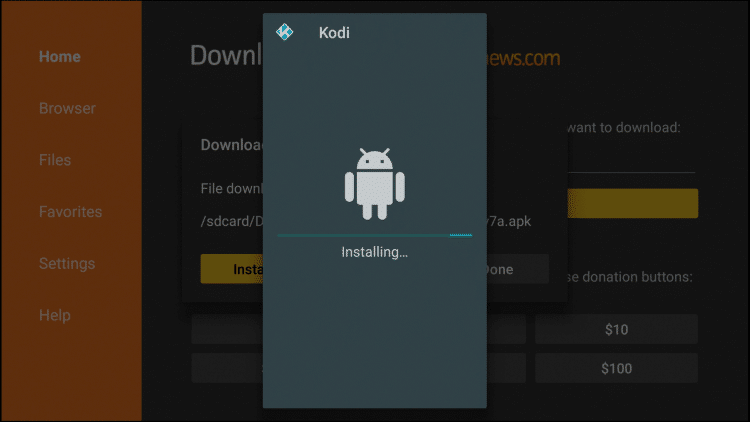 Step-11:-Once the installation process completes click on DONE.
Step-11:-Now to get rid of extra files click on delete it will not delete you Kodi it will free up space on your firestick.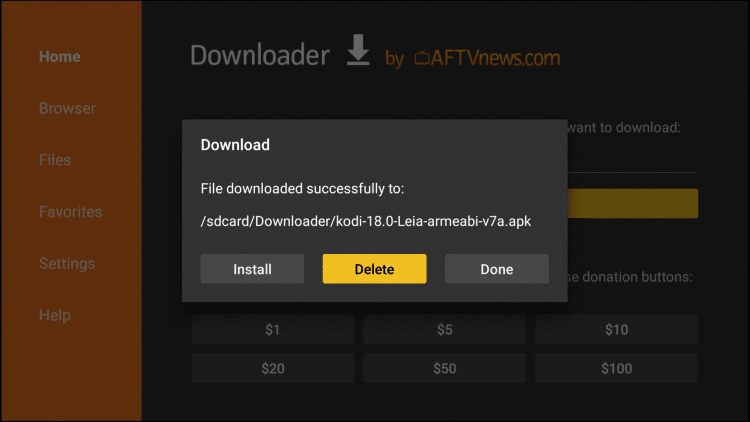 Step-11:-Tap on Delete again.
Now once all process completes go back to the home screen you will see kodi has been updated launch the Kodi application and enjoy the latest version of kodi.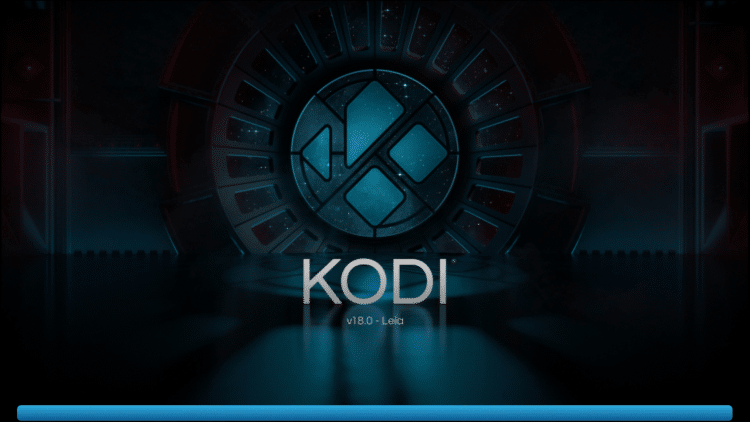 How to update kodi on firestick Using ES Explorer
Now in this section we will show you how to update kodi on firestick using Step-18:- I will show you a quick way in which you can update your Kodi Media center on your FireTv or fireTV stick by using simply one program and that's ES File explorer which you can you get for free through the Amazon App store .Now to kodi on firestick you have to follow below listed steps.
Step-12:-In first step what we need to do is install the program ES File Explorer (If you don't have ES File Explorer installed on your firestick simply go to Search bar and type ES explorer go down and click it.
Step-13:-Go ahead and launch the Es File Explorer.
Step-14:-Now At the top you will see Favorite click to expand it.
Step-15:-Now under the Favorite you will see +ADD tap on it.
Step-16:-Now on the path Box click the center button on your remote to pull up the keyboard and type http://kodi.tv/old and then you have to type your version (18 or any name)
Step-17:-After you type simple click Download Now
Step-18:-Once the download process completes open the file.
Step-19:-A window will pop-up see picture you have to click on Install.
Step-20:-Wait for some time so that Kodi updates completes
That's it you have successfully update kodi using Es Explorer now go to the home screen of firetv launch the application and enjoy latest movies and TV serials on your device
If you have any question related to how to update Kodi on Firestick then feel free to ask down below in the comment section also you can like us on Facebook .There are also some of the best articles related to Kodi ,Firestick vpn on how to fix have a look.
And also if you are an iphone lover these Tutorial may help you,